We work with a wide range of emotional and behavioral issues providing services that span from therapy for depression and grief counseling to parenting support, couples counseling and beyond. In a comfortable and supportive atmosphere, We offer a highly personalized approach tailored to your individual needs to help attain the personal growth you're striving for.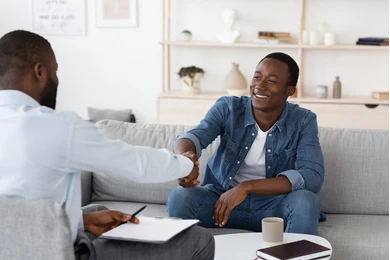 Individual therapy is a joint process between a therapist and a person in therapy. Common goals of therapy can be to inspire change or improve quality of life. People may seek therapy for help with issues that are hard to face alone. Individual therapy is also called therapy, psychotherapy , psychosocial therapy, talk therapy, and counseling.
Couples therapy is a type of psychotherapy in which a licensed therapist with clinical experience working with couples, most often a Licensed Marriage and Family Therapist (LMFT), helps people involved in a romantic relationship gain insight into their relationship, resolve conflict, and improve relationship satisfaction utilizing a variety of therapeutic interventions.
Family therapy, is a branch of psychotherapy designed to identify family patterns that contribute to a behaviour disorder or mental illness and help family members to solve the identified problem. Family therapy involves discussion and problem-solving sessions with the family. Some of these sessions may be as a group, in couples, or one to one.
Get In Touch To Book A Session