Samantha Burgos - Clinical Director | LCSW
Let me help you
overcome difficult challenges.
Hi, my name is Samantha Burgos and I am the Clinical Director & Owner of HeadSpace LLC. I am a Licensed Psychotherapist and here at Headspace we thrive to help you find the calm in the midst of any storm. We believe everyone should feel loved and accepted no matter the race, age, ethnicity, gender and sexual orientation.
We hope to provide a safe space where you can not only explore your journey and self, but realize you are far greater than you know. I am a firm believer that you can create your own future regardless of your past & this is something I know firsthand. Let me assist you in that journey! Accepting most insurances and offering both in person and telehealth appointments.
Why Choose Headspace, LLC
If you're looking for extra support and guidance through a challenging situation or you're just ready to move in a new direction in your life, We look forward to working with you to help you achieve your goals.

We specialize in the following areas.
If You are in Trouble Need Our Help, Contact Us!
To schedule an individual, children, couples, marriage or family therapy appointment or to obtain additional information about any of our counseling services, please click the button to get in contact with us.
We work with a wide range of emotional and behavioral issues providing services that span from therapy for depression and grief counseling to parenting support, couples counseling and beyond. In a comfortable and supportive atmosphere, We offer a highly personalized approach tailored to your individual needs to help attain the personal growth you're striving for.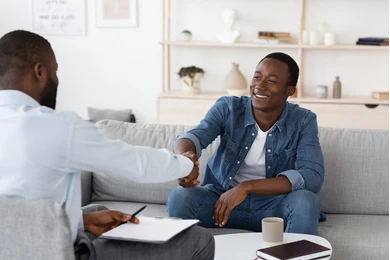 Individual therapy is a joint process between a therapist and a person in therapy. Common goals of therapy can be to inspire change or improve quality of life. People may seek therapy for help with issues that are hard to face alone. Individual therapy is also called therapy, psychotherapy , psychosocial therapy, talk therapy, and counseling.
Couples therapy is a type of psychotherapy in which a licensed therapist with clinical experience working with couples, most often a Licensed Marriage and Family Therapist (LMFT), helps people involved in a romantic relationship gain insight into their relationship, resolve conflict, and improve relationship satisfaction utilizing a variety of therapeutic interventions.
Family therapy, is a branch of psychotherapy designed to identify family patterns that contribute to a behaviour disorder or mental illness and help family members to solve the identified problem. Family therapy involves discussion and problem-solving sessions with the family. Some of these sessions may be as a group, in couples, or one to one.
Get In Touch To Book A Session
The three stages of counseling process is a structured and planned way to move towards the direction of the desired outcome you are seeking and reach an ultimate positive change in behavior.
We Accept Most Insurance Plans
To determine if you have mental health coverage through your insurance carrier, the first thing you should do is call them. Check your coverage carefully and make sure you understand their answers.

Some helpful questions you can ask them:

What are my mental health benefits?
What is the coverage amount per therapy session?
How many therapy sessions does my plan cover?
How much does my insurance pay for an out-of-network provider?
Is approval required from my primary care physician?

Frequently Asked Questions
Below Are The Most Common Frequently Asked Questions
A number of benefits are available from participating in therapy. Therapists can provide support, problem-solving skills, and enhanced coping strategies for issues such as depression, anxiety, relationship troubles, unresolved childhood issues, grief, stress management, body image issues and creative blocks.
Many people also find that counselors can be a tremendous asset to managing personal growth, interpersonal relationships, family concerns, marriage issues, and the hassles of daily life.
Why do people go to therapy and how do I know if it is right for me?
Therapy can help provide some much needed encouragement and help with skills to get you through difficult periods. You may be at a point where you are ready to learn more about yourself or want to be more effective with your goals in life.
In short, people seeking psychotherapy are ready to meet the challenges in their lives and ready to make changes in their lives.
Each person has different issues and goals for therapy, therapy will be different depending on the individual.
In general, you can expect to discuss the current events happening in your life, your personal history relevant to your issue, and report progress (or any new insights gained) from the previous therapy session.
Depending on your specific needs, therapy can be short-term, for a specific issue, or longer-term, to deal with more difficult patterns or your desire for more personal development. Either way, it is most common to schedule regular sessions with your therapist (usually weekly).
Book your free 15-minute consultation.
Change your life for the better!
To schedule an individual, children, couples, marriage or family therapy appointment or to obtain additional information about any of these counseling services, please fill out the form below or give me a call.